With the rapid growth of technology, businesses are adopting best practices to make the most out of their corporate processes. Ease of access to data has been the core need of organisations, and on-premises data centres are less efficient in remote access to data from anywhere.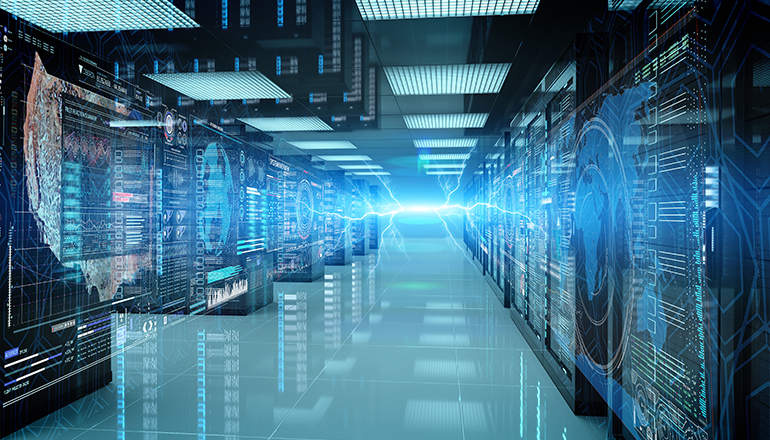 This solid reason for alternative options is the core aspect of the widespread adoption of Cloud Computing.
Businesses are provided with the same Functionality, OS (Operating System) Support, and characteristics of existing servers when migrated to a virtual platform. As a vital portion of cloud technology, cloud servers make the overall organisational resources accessible to users from remote locations over a network.
The Big Picture – How Cloud Servers Work?
These servers virtualize physical servers by making them accessible to users from remote locations. These virtualized physical servers power servers on the cloud, which users can then access via a working internet connection from anywhere.
Cloud vendors provide the right of entry to virtual servers and storage resources in exchange for fees from businesses. The payment process is typically structured as a pay-as-you-go subscription model where businesses pay for what they use.
Cloud Services
Infrastructure as a Service (IaaS), Platform as a Service (PaaS), and Software as a Service (SaaS) are the core service models of cloud computing. All of these three service models are quite different from each other and the way they serve customers in terms of storage and resources.
Infrastructure as a Service (IaaS)
IaaS is the most commonly used cloud computing service model. It serves customers with the essential infrastructure of virtual servers, data storage locations, networking resources, and operating systems. In terms of the reliability, scalability, and flexibility level it offers, an IaaS service model is an ideal solution for both small and medium-sized businesses.
This cost-efficient IT infrastructure supports business growth in many ways. Businesses can acquire this pay-for-use service either as a public, private or hybrid infrastructure.
Platform as a Service (PaaS)
As compared to IaaS, the PaaS service model provides businesses with a cloud computing environment together with a software framework and hardware tools to develop and run their applications. The PaaS service is extremely flexible and robust enough to support the development process of web applications.
As compared to IaaS and SaaS, PaaS solutions are highly scalable and are the ideal deal for corporate environments where a team of developers is working on a single application.
Software as a Service (SaaS)
SaaS cloud computing solution involves the deployment of a complete and fully managed software application over the internet. This software application can be used by various businesses and they pay via subscription or a pay-per-use model. The SaaS service model is the most valuable cloud computing solution for applications that need quite a huge access to the web and mobile.
SaaS computing solutions are managed from a central location. Businesses need not worry about maintaining the solution themselves.
Cloud Deployment Models
The three major types of cloud environments are the Public Cloud, Private Cloud, and Hybrid Cloud. Depending on unique business needs, organisations can choose to run their applications on any of these environments or cloud deployment models.
Public Cloud
These cloud environments are outsourced by cloud providers. They are accessible to more than a single business via an active internet connection. They are made available to businesses on a pay-per-use model. Cloud providers are responsible for the creation and upkeep of the resources.
A public cloud environment can help organisations save money on IT operational costs. It is the ideal cloud environment for both small and medium-sized organisations that are tight on budget.
Public Cloud Benefits
Scalable
No geographic al restrictions
Affordable
Reliable
Easy of Management
Private Cloud
Private cloud infrastructures are mainly owned by a single business. These deployment models ensure the availability of a more controlled environment to centralize access to IT resources. There are no restrictions and performance limitations in hosting a private cloud deployment model externally or in-house.
Apart from being expensive, these models offer the next level of security for larger organisations. Also, they allow businesses to customize their storage, networking, and other components to meet their IT requirements.
Private Cloud Benefits
Can Offer the Next Level of Security
Greater Control Over the Server
Customizable Resources
Hybrid Cloud
In most cases, businesses seek the benefits of both a private and public cloud deployment model to meet their diverse business requirements fully. The hybrid cloud model combines both the private and public cloud infrastructures' benefits into a single model.
Hybrid cloud deployment models meet every single business need of organisations and provide a more tailored IT solution.
Benefits of Hybrid Cloud
Highly Flexible
Enhanced Scalability
Cost Efficiency
Enhanced Security
Benefits of Cloud Servers
Virtual infrastructures are valuable for a diverse range of organisations. However, the choice of running through the type of cloud depends on various aspects of the organisation, including but not limited to operational needs, application requirements, and workload necessities. Some potential benefits of cloud servers include:
Globalization
Network latency and disruptions in centralized on-premises data centres are the core aspects of poor performance in providing access to geographically distant users. As compared to on-premises infrastructure, cloud servers globalize the workload by hosting duplicate instances of the same workload in different global regions. As a result, organisations are served with faster and reliable access to data from anywhere around the globe.
Ease of Use
Cloud servers have reduced the massive amount of groundwork in server installation, maintenance, and upkeep. Deciding on a public cloud server, businesses need not worry about tasks that were quite challenging in owning physical servers, including server installation and support.
Cost Efficiency
Public cloud servers provide services to businesses while following a pay-as-you-go pricing model. As compared to the overall installation and maintenance costs of owning a physical server, a virtual infrastructure can save businesses a big deal of expenses. With a public cloud infrastructure on-hand, organisations need not worry about workloads that are used infrequently.
REFERENCES
https://searchcloudcomputing.techtarget.com/definition/cloud-server
https://www.vxchnge.com/blog/different-types-of-cloud-computing
https://www.leadingedgetech.co.uk/it-services/it-consultancy-services/cloud-computing/what-are-the-types-of-cloud-computing/