Today, AI (Artificial Intelligence) is seen as a critical aspect of everyday life. Its rapid development shows that it is the revolutionary technologies that are designed to transform everything we do.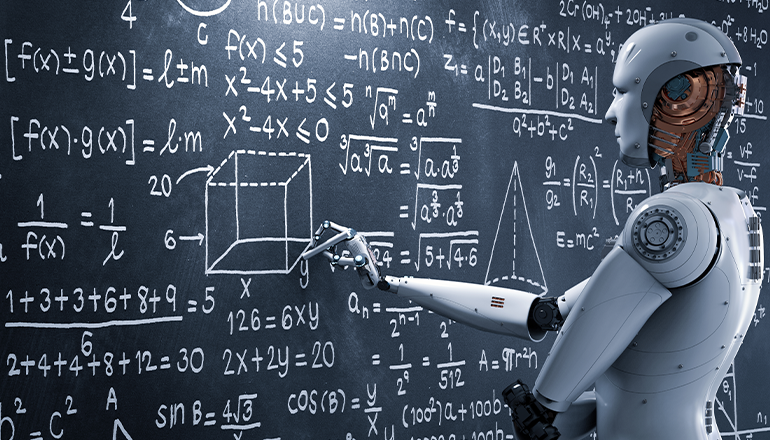 Using our smartphones to decide on online shopping and operating our businesses, we are now dependent on AI and everything under the umbrella.
Due to its capability to learn, AI is widely used in a wide range of domains. Some core AI applications include but are not limited to Expert Systems, Speech Recognition, Machine Learning, and Machine Vision. Researches from the 2019 CIO Survey by Gartner shows that AI Technologies implementation within corporate organisations is grown by 270% in the past four and 37% alone in the past one year.
Nevertheless, AI in the context of this article relates to the general term of AI applications used in web and mobile applications development like Image & Speech Recognition, Cognitive Computing, Automatic Analysis, and Machine Learning.
AI Adoption In Web & Mobile Apps Development – Factors & Facts
The world of the web & mobile apps has continuously developed over the past 7-10 years. Thanks to the advancement of AI together with factors that are accelerating its adoption in Software Industry, including Mobile Learning (ML), Reliability & Performance, User Experience, and Affordability. Two main factors which are driving the adaption of AI in applications development are listed here:
All-In-One Complete Solution
Developers and end-users can access high-quality and adaptable learning models. Today, ML tools are the most highly demanded AI-powered tools that allow businesses to acquire expert solutions backed by AGI (Artificial General Intelligence) or Super-Intelligent AI types.
Efficiency & Effectivity at Affordable Costs
The need to manage corporate-level data more cheaply and effectively is something of great value for businesses instead of investing heavily in considerable groundwork. This is how the demand for experiences tailored to individual user requirements is growing rapidly.
Applications of AI & ML
AI and ML have made their way into a variety of human tasks by enhancing performance and faster decision-making in several domains. Few sectors are commonly using AI & ML, including but not limited to:
Business
Almost every type of business has adopted AI technology in one or another way. ML Algorithms are integrated to streamline business productivity by serving customers in a better way and providing an immediate and uninterrupted response.
Education
ML Models can automate almost every component of the educational system. They can systematize the grading system, monitor students' study and performance, and synchronize the learning process by adapting to students' requirements.
Healthcare
Faster diagnoses and predictions about treatment outcomes have been at the forefront of medical institutions and healthcare teams. Thanks to the possibility and existence of integrating ML algorithms with medical applications, which allow the medical workforce to better diagnose and predict treatment outcomes and provide better assistance to patients in scheduling appointments, payment process, and primary diagnosis.
Manufacturing
The incorporation of Industrial Robots into the workflow is a remarkable revolution for productivity in all aspects of the manufacturing sector. AI & ML offered the next level of automation and optimization in production processes by increasing the product range with reduced labour costs.
Importance of AI In Web & Mobile Apps
The need for a more personalized experience is always a priority choice for all. With the rising market demand and business competition, this personal and predictive experience is just as essential for the business world. It is on-demand for personal use over the last few years.
Adopting the latest AI trends in web and mobile applications benefits the overall experience of business solutions development in several ways. Modern web and mobile apps are continuously adopting the following trends in terms of providing a more personalized user experience and health benefits, expert assistance, security, and data protection.
Making The Most Out Of Search Engines With Voice Search & Commands
Both Voice Search and Voice Commands are the most popular improvement in the field of AI & ML. As compared to using search bars and typing queries, browsing through search engines is now as simple as asking your VA to search for something for you. Browsing routine questions like "nearby restaurants" or "best travelling spot" is now possible without even unlocking your smartphone.
AI and IoT For Real-Time Interaction Between Devices
Interaction between various devices for real-time data collection and transfer can reduce the conversion costs with AI integration with the Internet of Things (IoT). Web and mobile apps developers can take the necessary steps to make this integration possible.
AI & IoT are still performing well in monitoring the number of calories within photos of food you eat. By monitoring social media platforms, they are also allowing businesses to see and observe how and where their products are being used.
Real-Time Translation From One Language To Another
Although language translation apps are quite common and easily available on the internet, most of these apps need an internet connection to complete the language translation process. Both AI & ML can be integrated into web and mobile apps to translate different languages without an active internet connection.
Facial Unlock Systems
A security system with facial recognition is the most popular feature of smartphones. Facial Unlock System promotes ease of usability and adds an extra layer of security to your smartphones. Mobile apps with Facial Unlock Systems integrate with AI and ML algorithms to detect and authorize an individual's face to unlock the phone and allow the user to run the installed apps on it. In the years to follow, it is expected that advanced features of AI & ML will identify individuals no matter how their facial features are changed.
The Bottom Line
Artificial Intelligence, together with ML, is forecasting to provide an incredible on-device user experience. There are many more features to come in their contribution to the web and mobile apps industry. Businesses can get the whole set of benefits provided by AI to hold their customers. Soon, both small and large businesses will find their way to connect the world while these AI utilities will be available at a lower price.
REFERENCES
https://aithority.com/guest-authors/using-ai-for-mobile-app-development/
https://www.customsoftwarelab.com/how-ai-is-transforming-mobile-application-development/