The IT consulting industry is going through tough competition over the past ten years. Folks who have backed the IT industry range from self-employed independent contractors to professionals employed by other specialized firms and multinational companies. Isn't it challenging enough for small and medium-sized consulting firms to beat the competition?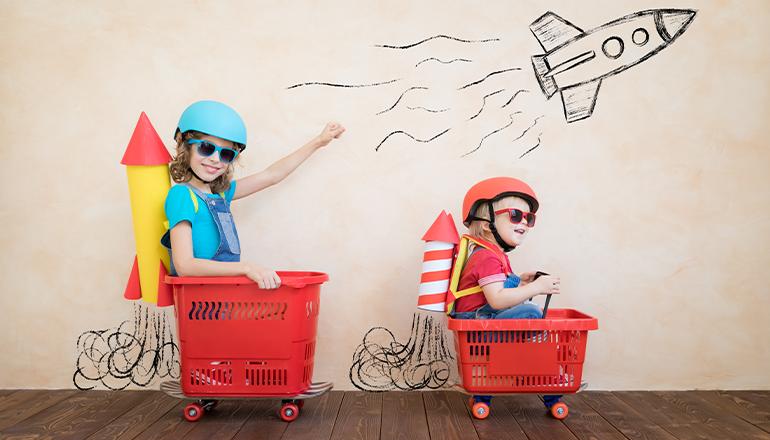 To keep apart from the competition, IT advisors must try one or another way for attracting businesses to use their services. It requires solid groundwork to find expert resources, professional management capabilities, business promotion tactics, and much more. However, companies acquiring IT consultants' services are competing together as well, and they are more careful in outsourcing their IT needs to consultancy firms.
Why are businesses so choosy?
High profitability, expert resources, and streamlined operations are the priority choices of business owners. They embrace innovations, implement the latest technology and automate their processes to keep apart from the competition. Before hiring information technology consultants, they thoroughly evaluate their efficiency in moving their business where they want it to be in the future.
Because IT consultants will be the only individuals (whether they are self-employed people or specialized firms), who have to support businesses' IT infrastructure, they should try ground-breaking ways to beneficiate the company. IT advisors must never fail to notice the latest IT consulting industry trends and their contribution to supporting business productivity.
A variety of trends have been observed recently in operations regardless of the type of business. This looks to be the case today, as there seems to be a diverse range of trends in the IT consultancy sector that will affect the industry. Apart from the fact that many of them are less significant for one or another type of business, several of these trends will alter the sector in the next few years.
IT Consulting Trends To Look For In 2021
Innovations drive the information technology consulting industry as they bring noticeable changes in the efficiency of an individual's performance and skillset while running IT infrastructures. Let's look at the top IT consulting trends so you can get an idea of what's going on in the market.
Internet Of Things (IoT)
Since its birth, the IoT has affected quite a large number of industries in several ways. It provides an all-in-one solution for businesses in terms of productivity, growth, and simplified corporate operations. On the other hand, the endless competition between business entities is creating a buzz in the popularity of IoT, and this is going to be more prominent shortly.
Analytics Revolution
Advanced analytics and Big Data Revolution have affected every aspect of business organisations. This revolution will not show any sign of slowing down because they have served organisations with extraordinary services and improved optimization by restructuring operations. As a result, businesses can understand customer requirements to help them well.
Edge Computing To Replace Cloud
It is possible that cloud computing could become more impractical soon. This possibility allows for more practical approaches to jumping into the forefront of companies to promote practices for more simplified business operations. Edge computing is an outstanding possibility that will keep the cold war between those increasing business demands and innovative technology solutions.
The Rise of Blockchain Technology
Although an increasing number of businesses adopts blockchain technology in several ways, many entities outside the circle have yet to use it. Apart from security as one of the many notable reasons, blockchain technology is a fantastic option for peer-to-peer asset transaction exchanges. Information technology consultants must stay active for the next level of transformation by practising the best approaches in using it and other technologies.
AI Taking the Majority Attention
Artificial Intelligence is playing a pivotal role in various sectors of business organisations for quite some time. Although few of these organisations are taking full advantage of AI, it is gaining significant momentum with each passing day. Because AI is transforming and improving different operations, it will be the most fundamental aspect of businesses in the future.
Augmented Reality To Replace VR
The majority of businesses have utilized Virtual Reality (VR) in the past decade and are still providing exceptional user experiences to their customers. Augmented Reality (AR) 's increasing popularity will replace VR shortly as companies are interested in adopting technologies that are easier to use, more efficient, and affordable while providing a state-of-the-art user experience.
The Birth of Failure As A Service (FAAS)
Failure as a Service provides better ways for corporations to plan accordingly by serving them with rapid prototyping and visualization. Real-time updates related to infrastructure functionality are essential for the administration to prevent execution delays. FAAS can play a crucial role in identifying when something isn't working and how to better deal with limitations. FAAS is, although not so popular today. However, it will be facilitating the business world with intelligent services in the next few years.
References
https://linchpinseo.com/trends-technology-consulting-industry/